À l'approche des fêtes, voici une recette de saison vitaminée pour faire face aux températures qui baissent et aux repas de fêtes (souvent moins sains !) qui arrivent.
---
---

Pour 2 à 4 personnes // Préparation : 20 minutes
Pour la salade :
1 fenouil moyen (300-320 g)
1 pomme type Chantecler (160-180 g)
1 oignon rouge (100 g)
1-2 oranges de table (200 g de chair)
Facultatif : une belle poignée de persil frais 
Accompagnement : de la mâche fraîche
Pour la sauce : 
70 g de jus d'orange fraichement pressé (1-2 oranges)
20 g de purée de sésame (tahini)
20 g de purée d'amande blanche
40 g de jus de citron
20 g de moutarde de Dijon bio
30 g d'huile d'olive bio de première pression à froid
1 gousse d'ail (sans la peau)
Sel non raffiné / poivre au moulin
1/3 c. à café de paprika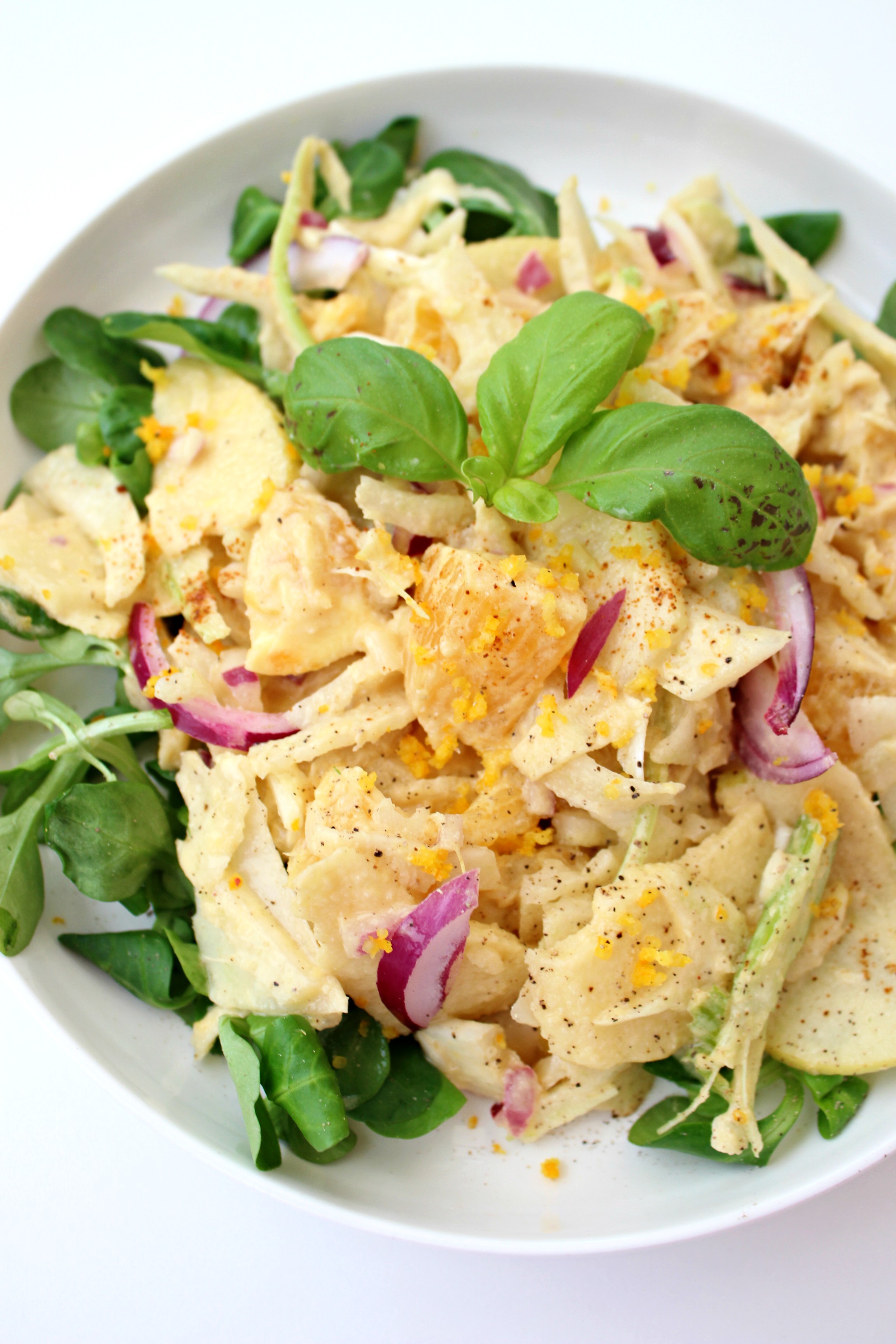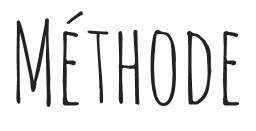 Lavez le fenouil et la pomme.
Coupez grossièrement le fenouil et la pomme, et passer les morceaux au robot culinaire équipé de la plaque permettant de trancher les aliments. Réservez le tout dans un saladier.
Épluchez et coupez l'oignon en petit morceaux. Ajoutez-le dans le saladier.
Épluchez la ou les oranges de table en prenant soin de bien retirer la peau blanche. Coupez la chair en morceaux (de préférence de taille suffisamment grande pour qu'ils restent intègres). Ajoutez-les dans le saladier.
Réalisez la sauce en mettant tous les ingrédients dans le blender et mixez jusqu'à obtention d'une texture homogène. Goûtez et ajustez l'assaisonnement si nécessaire.
Versez la sauce sur les légumes. Mélangez bien pour homogénéiser l'ensemble, et laissez mariner 2 heures minimum au réfrigérateur pour attendrir le fenouil.
Servez accompagné de mâche fraîche.
NOTES
Vous pouvez :
Ajoutez du zeste d'orange sur le dessus de la salade (si votre orange est bio).
Varier les épices de la sauce.
Accompagner d'autant de verdure que vous le souhaitez (salade de saison, épinard, chou kale, roquette, etc.).
Ajouter des cranberries bio séchées pour un petit goût sucré et acidulé.
Ajouter des morceaux de noix de Grenoble sur le dessus au moment du service.
Utiliser 40 g d'une seule purée d'oléagineux si vous ne souhaitez pas en mélanger plusieurs. La purée de sésame à un goût plus amer, la purée d'amande un goût plus sucré. La purée de noix de cajou fonctionne également très bien.
Diminuer la quantité de jus d'orange ou de citron pour obtenir une sauce plus épaisse.

Si vous testez cette recette, n'hésitez pas à me faire part de votre avis en laissant un commentaire ici, sur la page Facebook ou sur Instagram avec le hashtag #pimpmegreen !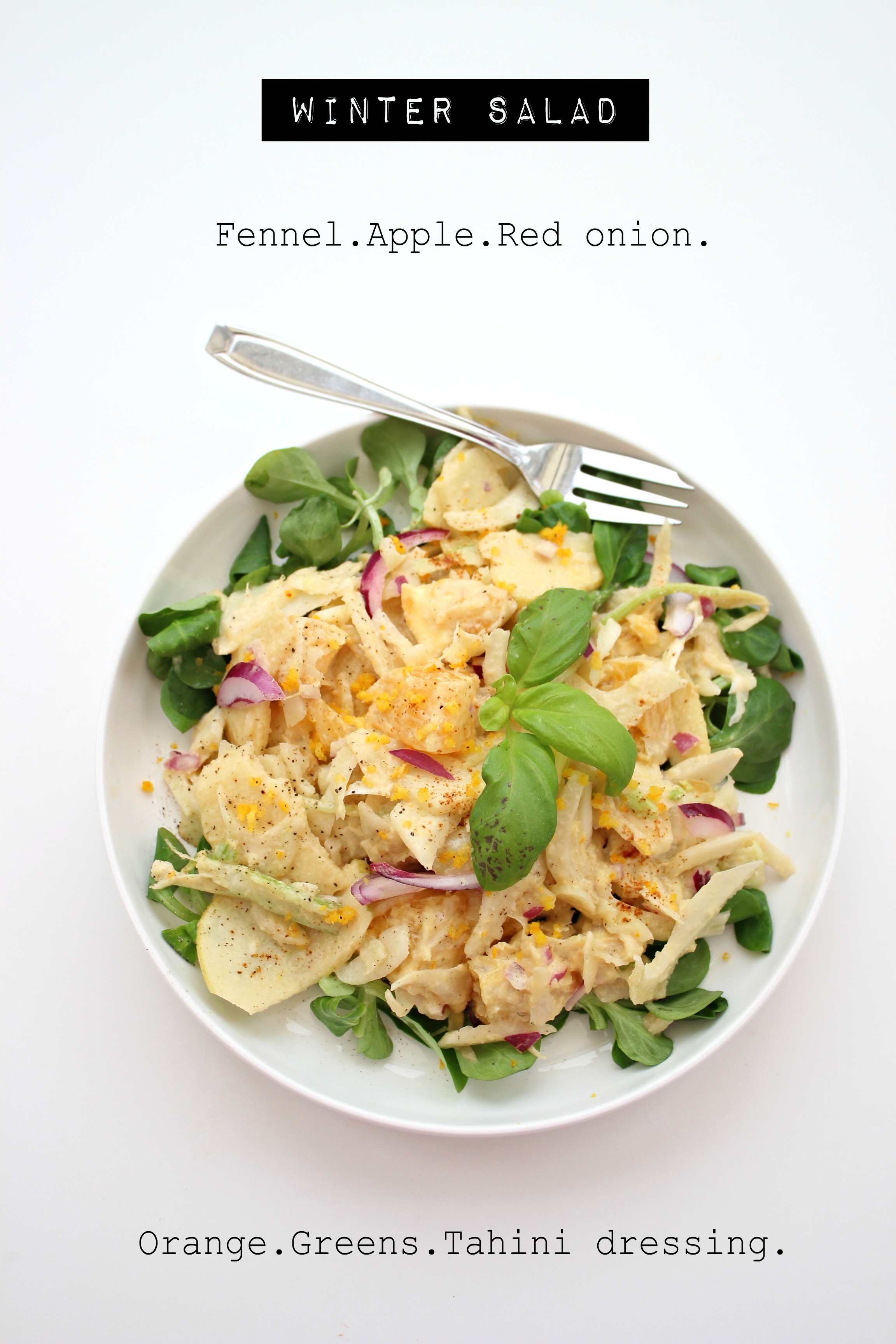 ---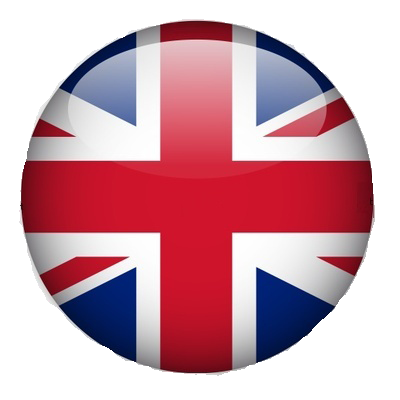 As the holiday season is coming, here is a seasonal recipe rich in vitamins and minerals to prepare our body for colder temperatures and savory (but often less healthy) holiday meals.


Servings: 2 – 4 depending of your appetite.
Preparation: 20 min.
For the salad:
1 medium fennel (300-320 g)
1 apple (160-180 g)
1 red onion (100 g)
1-2 oranges (200 g of flesh)
Optional: a large handful of fresh parsley
Accompaniment: fresh lamb's lettuce
For the sauce:
70 g freshly squeezed orange juice (1-2 oranges)
20 g of sesame puree (tahini)
20 g of white almond puree
40 g of lemon juice
20 g of organic Dijon mustard
30 g of organic first & cold pressed olive oil
1 clove of garlic (without skin)
Unrefined salt / freshly ground pepper
1/3 tsp paprika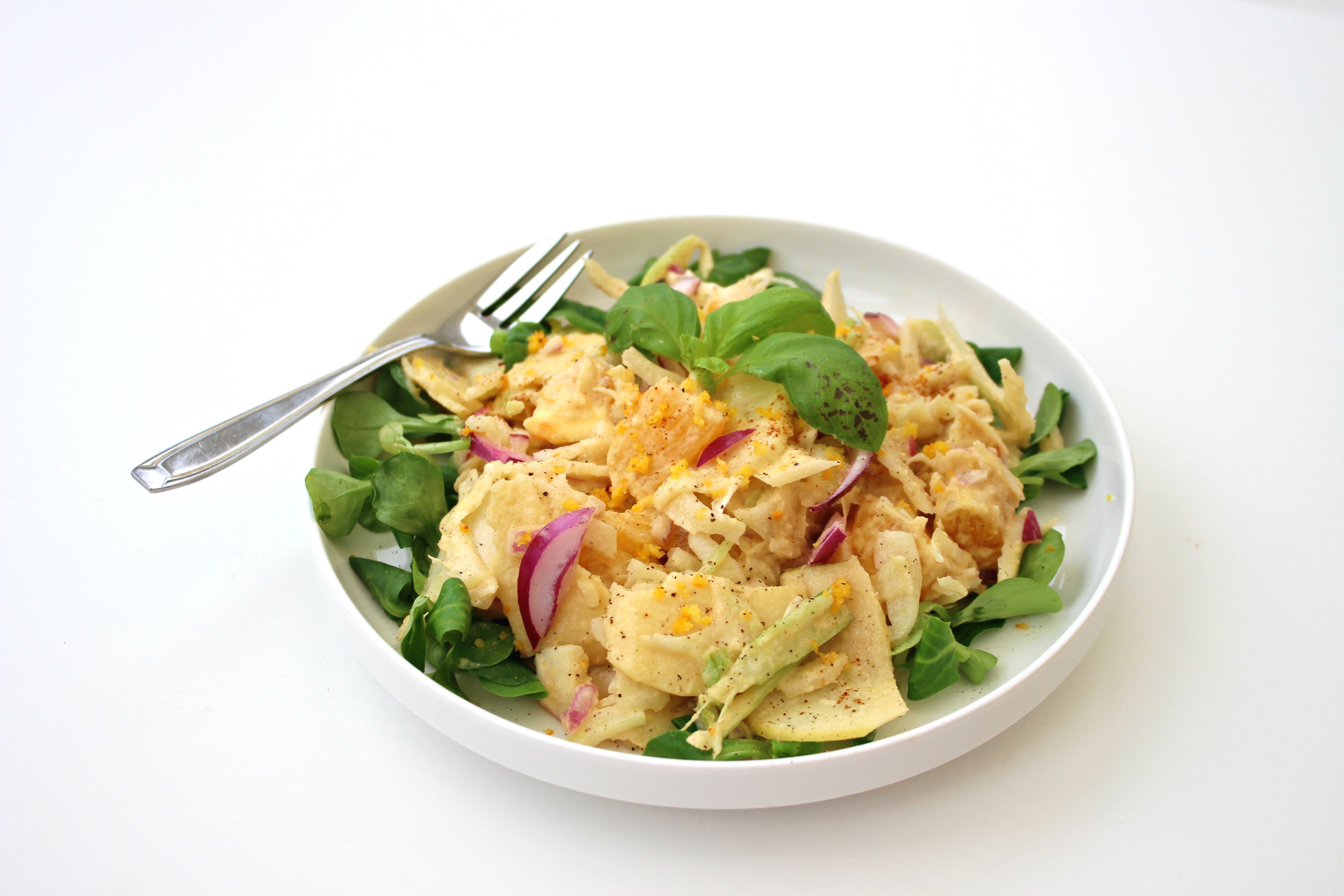 Wash the fennel and the apple.

Slightly cut the fennel and apple, and pass the large pieces into the food processor equipped with the metal blade to slice food. Reserve everything in a salad bowl.

Peel and cut the onion into small pieces. Add it to the salad bowl.

Peel the table oranges, taking care to remove the white skin.

 

Cut the flesh into pieces (preferably large enough to keep them intact).

 Add them to the salad bowl.

Make the sauce by putting all the ingredients in the blender and mix until you obtain a homogeneous texture.

 

Taste and adjust the seasoning if necessary.

Pour the sauce over the vegetables.

 

Mix well to homogenize the whole, and let marinate 2 hours minimum in the refrigerator to soften the fennel.

Serve with fresh lamb's lettuce.
NOTES
You can :
Vary the spices of the sauce.

Eat this salad with as much greenery as you like (seasonal salad, spinach, kale, rocket, etc.).

Add dried organic cranberries for a sweet, tangy taste.

Add pieces of walnuts on top at the time of serving.

Use 40 g of a single oleaginous purée if you do not want to mix more. The sesame purée tastes more bitter, the almond puree tastes sweeter. The cashew nut puree also works very well.

Decrease the amount of orange or lemon juice to get a thicker sauce.

I would love to hear from you if you try the recipe, so feel free to leave a comment below, on Facebook or Instagram. And don't forget to use the hashtag #pimpmegreen!