Qui dit Noël, dit souvent chocolat et autres sucreries… souvent de provenance industrielle ! Quoi de mieux que de faire ses cadeaux gourmands soi-même : confectionnés avec des produits sains et arrosés avec plein d'amour, voilà une pâte à tartiner au cacao qui raviera les heureux bénéficiaires ! 🙂
Pour 3-4 petits pots.
Préparation : 15 minutes.
280 g de purée d'amande complète
80 g de beurre de coco maison (il suffit de mixer 300-400 g de noix de coco râpée au blender et de mixer jusqu'à obtention d'une crème liquide comme présenté dans cette

vidéo

. À noter que le liquide se solidifie en refroidissant).
210-220 g de dattes dénoyautées (préalablement trempées 5 min dans l'eau chaude – j'ai utilisé ici des Deglet nour fraîches, mais vous pouvez utilisé des Medjool).
40 g de cacao cru en poudre
1-2 pincées de sel non raffiné
200 g d'eau
30 g de sirop d'agave (si vous souhaitez une version moins sucrée, omettez-le ou diminuez-en la quantité)
NOTE : ajustez les quantités en fonction de vos goûts (plus de purée d'amande pour une texture plus épaisse, ou mixez moitié amande / moitié noisette. Plus d'eau. Plus ou moins de dattes ou de sirop d'agave. De la vanille en plus. Etc.)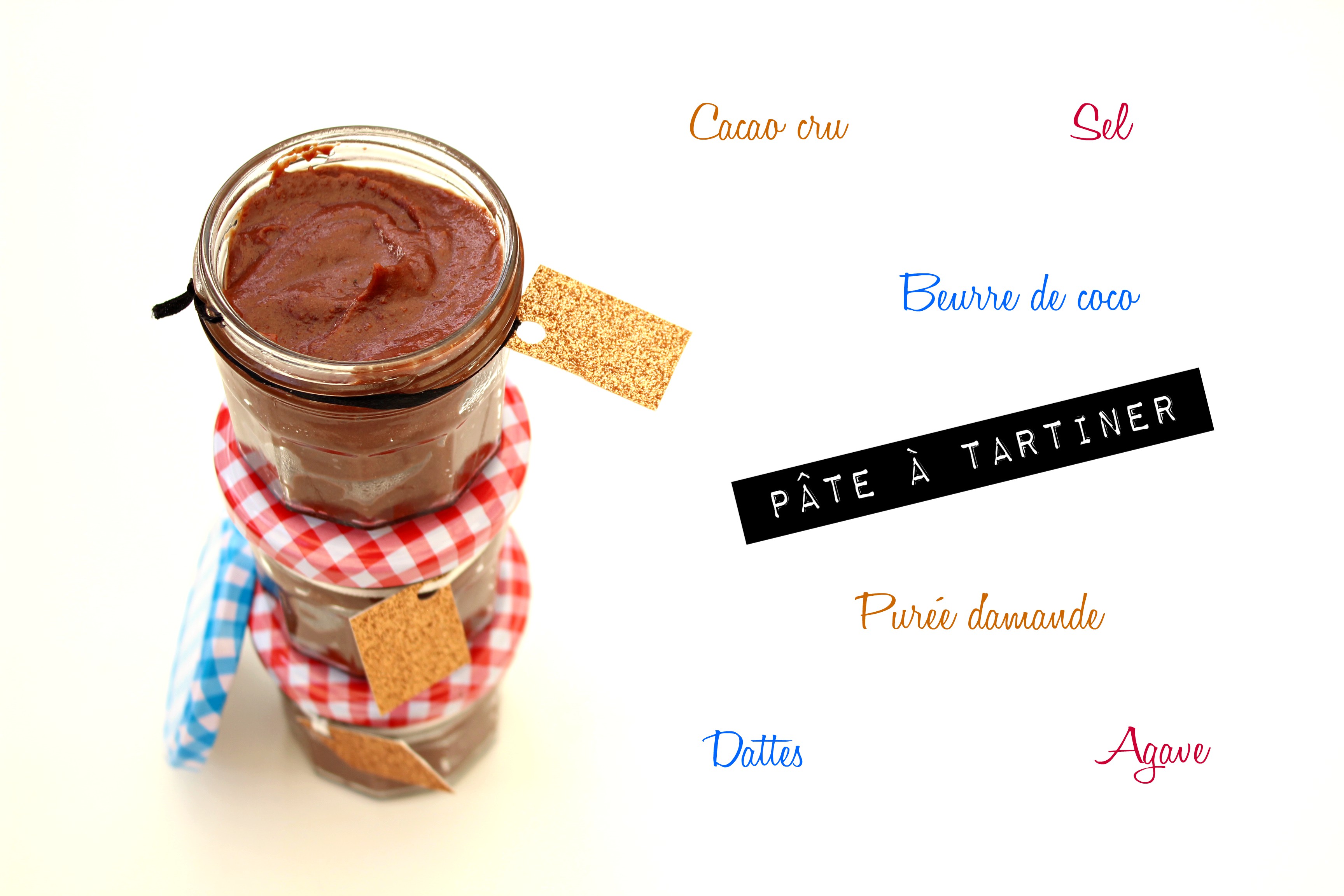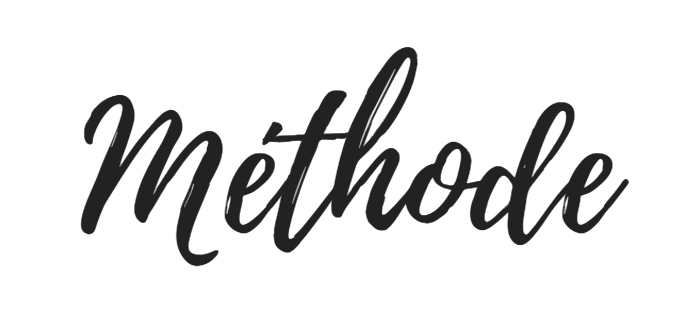 Ajoutez l'eau, la purée d'amande, le beurre de coco, les dattes et le sel dans le bol de votre blender. Mixez jusqu'à obtention d'une texture homogène.
Ajoutez le cacao en poudre et mixez à nouveau.
Goûtez et ajustez les quantités des ingrédients si besoin.
Réservez dans des pots et fermez-les.
Décorez les pots pour offrir. Gardez-en un pour vous et dégustez … !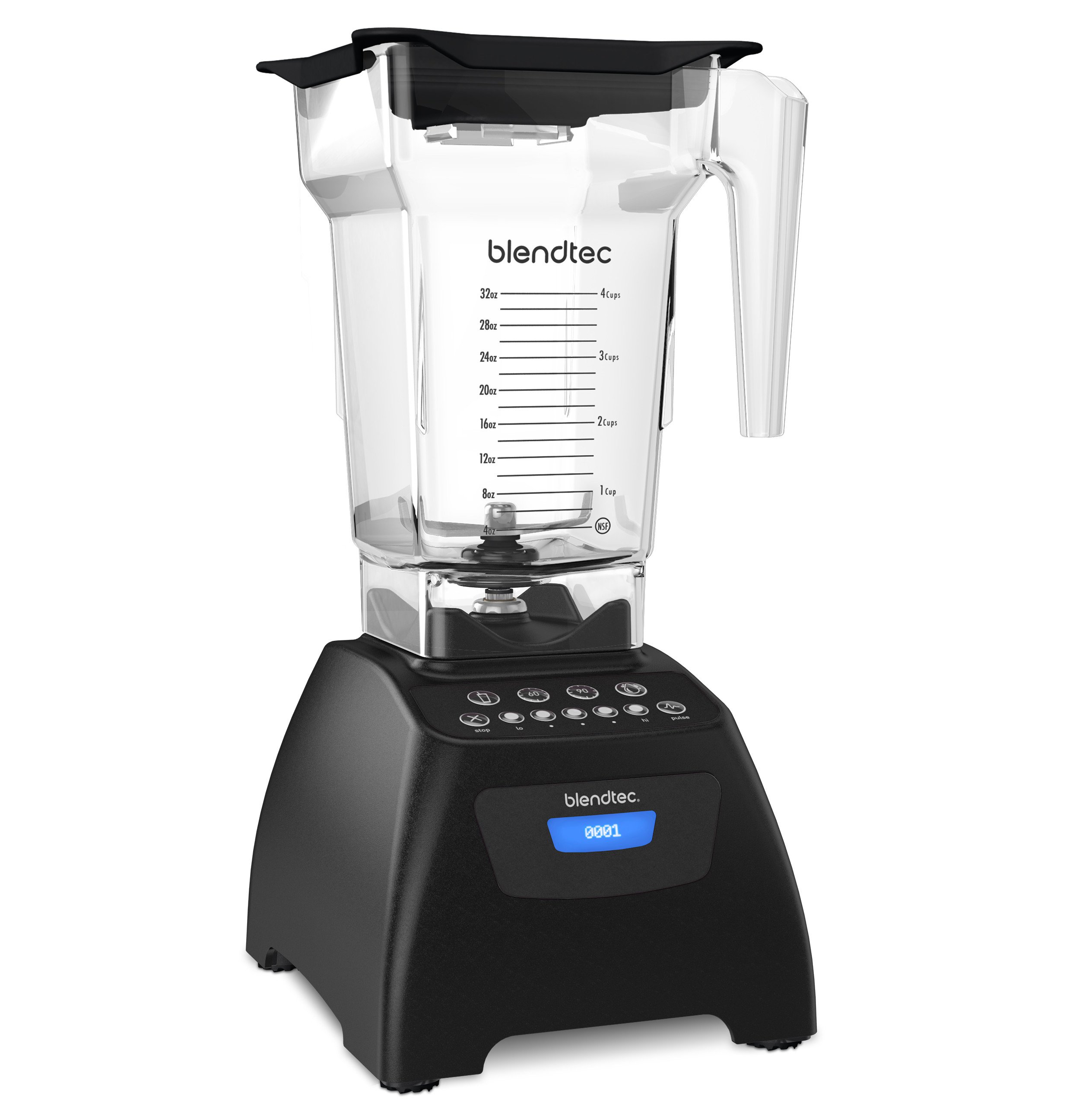 Cette recette a été réalisé avec le BLENDTEC 575.

Si vous testez cette recette, n'hésitez pas à me faire part de votre avis en laissant un commentaire ici, sur la page Facebook ou sur Instagram avec le hashtag #pimpmegreen ! 
---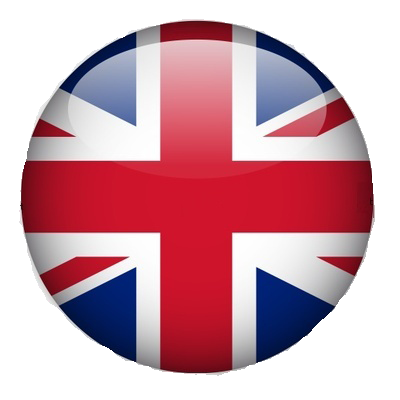 Christmas means chocolate and other sweets … often from industrial sources! What better than to make our own gourmet gifts: made with healthy ingredients and watered with love, this chocolate spread will make happy the lucky beneficiaries! 🙂


Prep time : 15 min. For 3-4 small jars.
280 g of whole almond puree
80 g of homemade coconut butter (just blend 300-400 g of grated coconut in the blender and mix until you get a liquid cream as shown in this video. Note that the liquid solidifies while cooling ).
210-220 g of pitted dates (previously soaked for 5 to 10 minutes in hot water – I used fresh Deglet Nour here, but you can use Medjool).
40 g raw cacao powder
1-2 pinches of unrefined salt
200 g of water
30 g of agave syrup (if you want a less sweet version, omit it or decrease it in quantity)
NOTE: adjust the ingredients quantities to suit your tastes (more almond puree for a thicker texture, or mix half almond / half hazelnut. Add more water, more or less dates or agave syrup. vanilla and so on).

Add water, almond puree, coconut butter, dates and salt to the bowl of your blender. Mix until you have a smooth texture.

Add the cocoa powder and mix again.

Taste and adjust the quantities of ingredients if needed.

Reserve in jars and close them.

Decorate the jars as you want and customize it for each person. Don't forget to keep one for yourself and … enjoy!

I would love to hear from you if you try the recipe, so feel free to leave a comment below, on Facebook or Instagram. And don't forget to use the hashtag #pimpmegreen!