Voici quelques articles scientifiques apportant des réponses concrètes et valides permettant de démystifier certaines idées relatives à l'alimentation végétale (cliquer sur l'image pour télécharger l'article).
Here is some scientific articles bringing answers to common questions and ideas related to a plant-based diet (click on the image to download the article).
---
FRANCAIS // FRENCH
DOSSIER « Protéines, table rase sur les mythes » – Alternatives Végétariennes n°119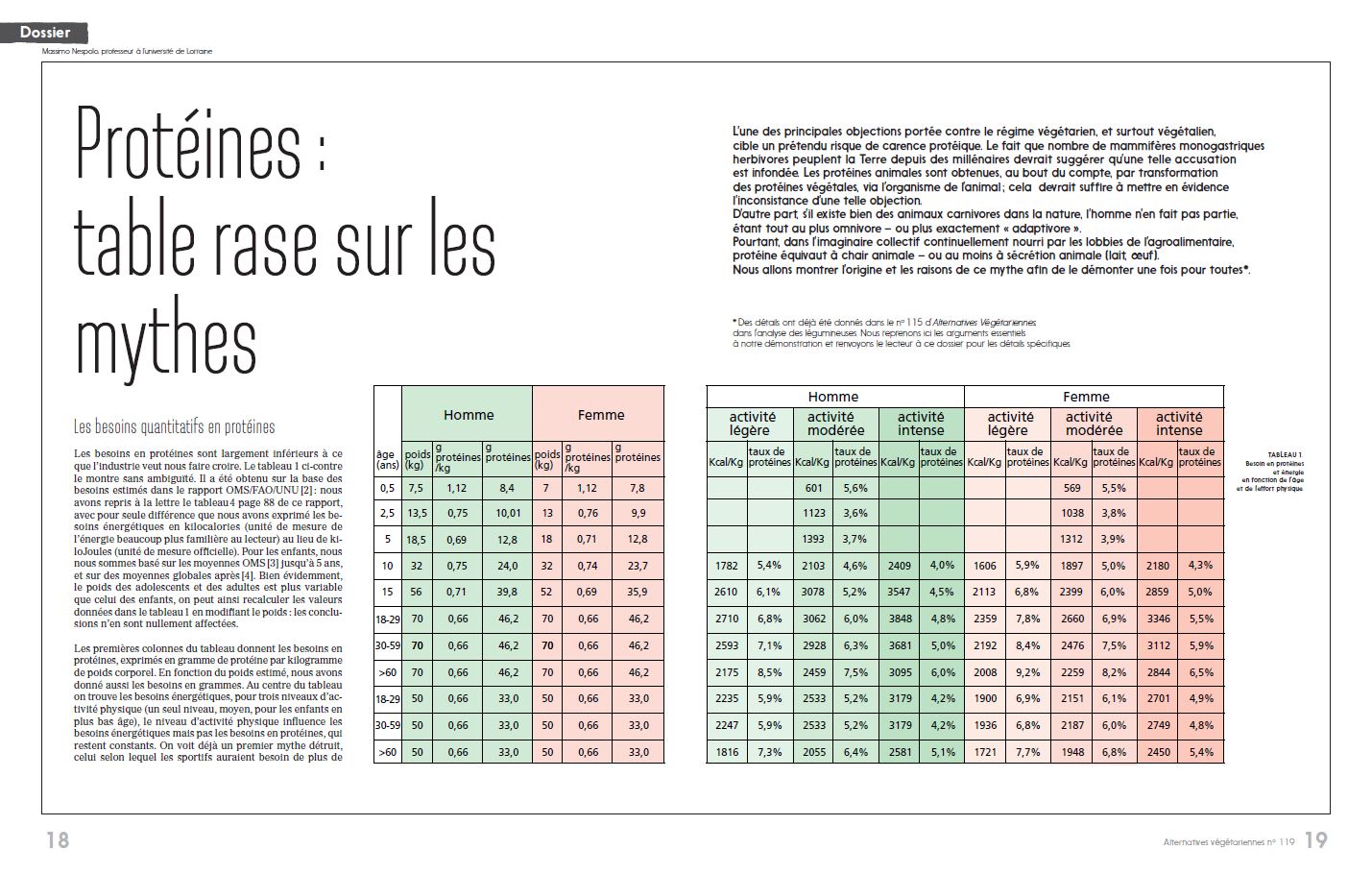 Position de l'académie de nutrition et de diététique au sujet de l'alimentation végétarienne (2016)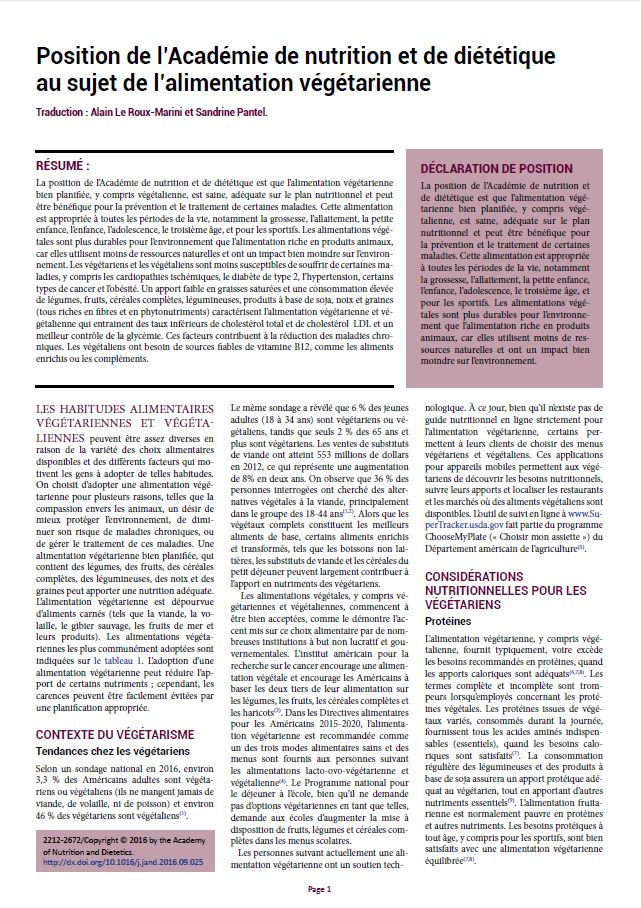 ---
ANGLAIS // ENGLISH
« Position of the American Dietetic Association: vegetarien diets » Journal of the AMERICAN DIETETIC ASSOCIATION. 2009.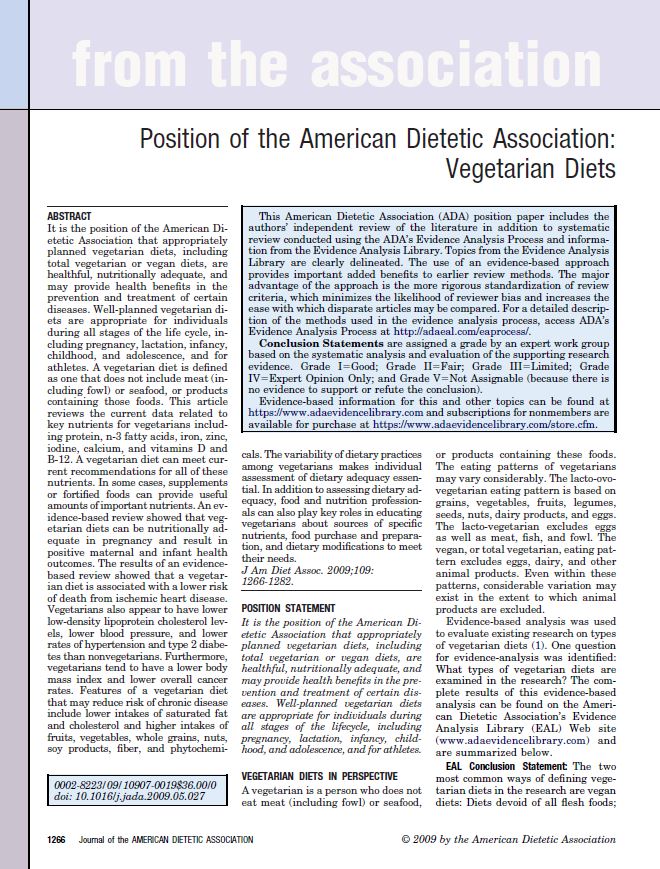 « Position of the academy of nutrition and dietetics: vegetarian diets » JOURNAL OF THE ACADEMY OF NUTRITION AND DIETETICS. 2016.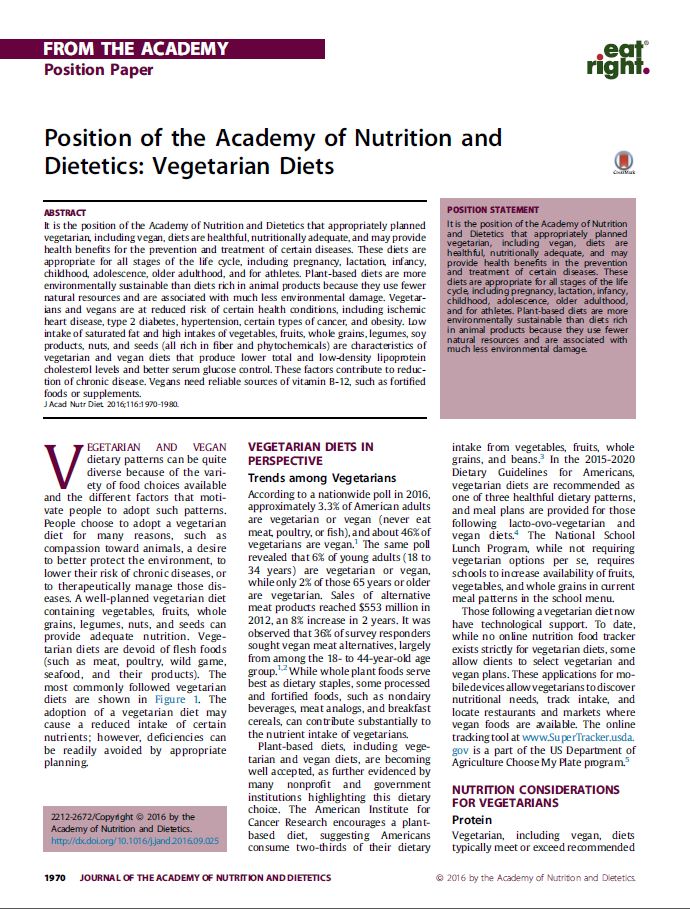 « Fueling the vegetarian (vegan) athlete » Dr Fuhman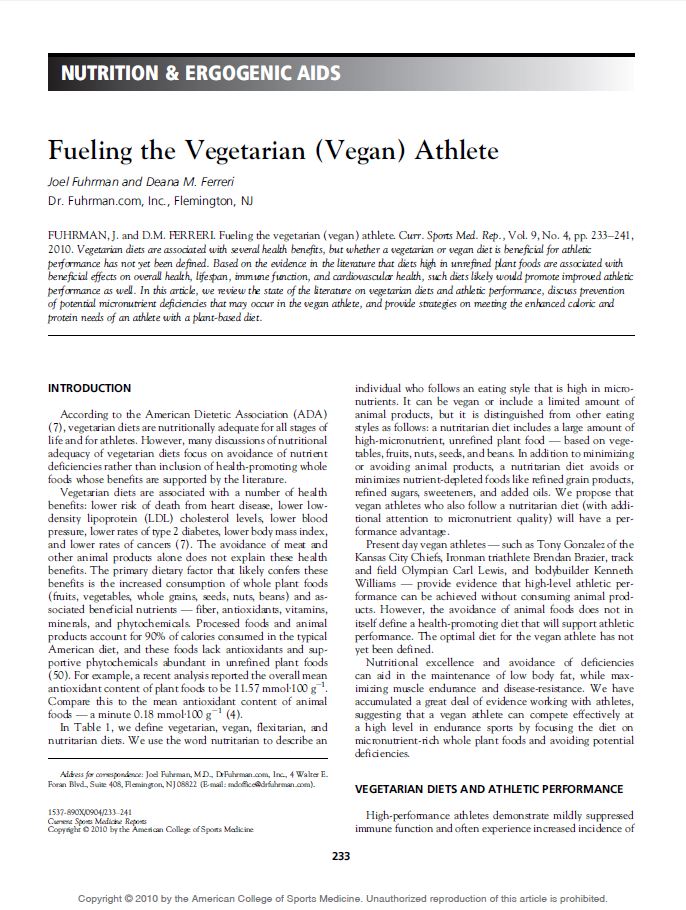 « Health effects of vegan diets » Winston J. Craig. 
The American Journal of Clinical Nutrition.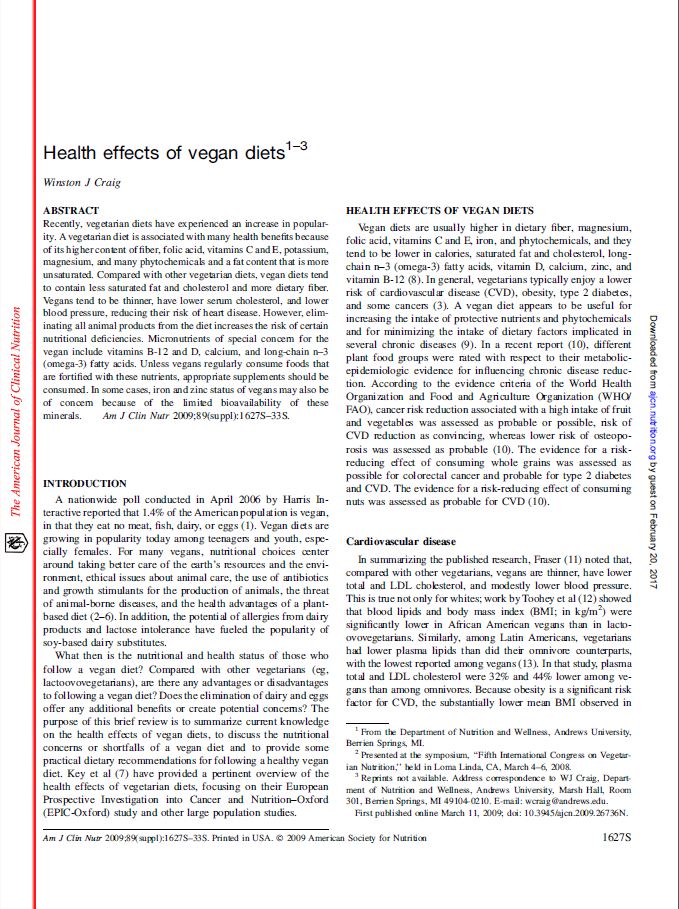 « Plant-based diets: a physician's guide » Julieanna Hever, MS, RD, CPT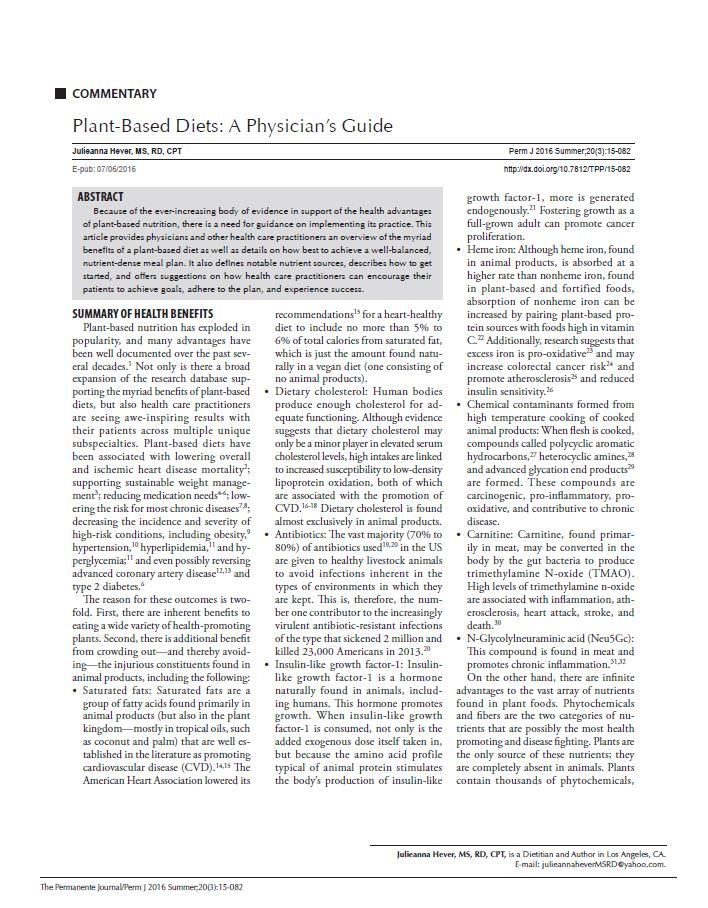 « Vegetarian diets and childhood obesity prevention » Joan Sabate & Michelle Wien. The American Journal of Clinical Nutrition.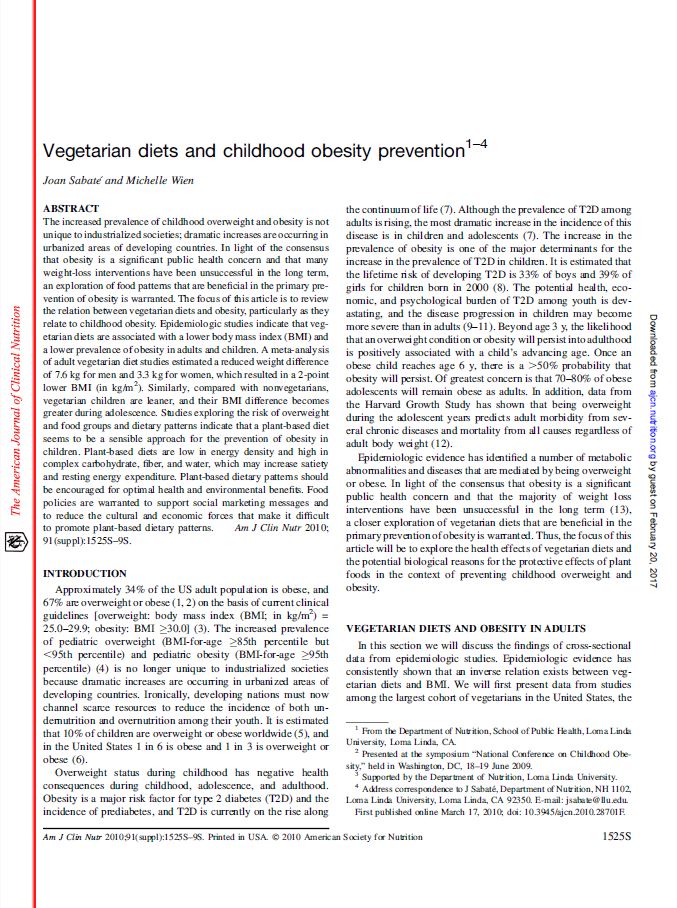 « Tripple-Ironman based on vegan raw vegetable/fruits diet: Physiological echocardiographic and blood analysis findings » Roman Leischik, Norman Spelsberg, Birgit Dworrak, Melchior Seyfarth. American Journal of Sports Science 2013; 1(4): 58-61 Published online January 10, 2014.