La myrtille est un fruit que j'adore, j'en ai planté dans le jardin il y a quelques années et j'ai réussi à en avoir quelques baies (une dizaine pas plus 🙁 )… Ce n'est pas la saison mais heureusement les fruits congelés sont là. Souvent les fruits ou légumes congelés le sont à maturité. Et je dois dire que mes petites myrtilles bio françaises (ok, c'est pas la saison mais au moins c'est français!) congelées sont particulièrement goûtues, et cela permet l'obtention d'une crème dessert légèrement glacée ! Mais regardons d'un peu plus près l'origine de la myrtille et quelles sont ses vertus nutritionnelles.
L'utilisation de la myrtille remonte à l'Antiquité. En Europe, c'est au Moyen Âge qu'on l'utilisait, pour ses vertus médicinales. En phytothérapie, ses bienfaits sont reconnus pour les racines (en automne), les feuilles (au printemps) et les baies (en été). De nombreuses études récentes la remette au goût du jour en démontrant les vertus santé de cette petite baie bleue-violette. La tendance « healthy » s'en est emparée, et c'est pour une bonne cause !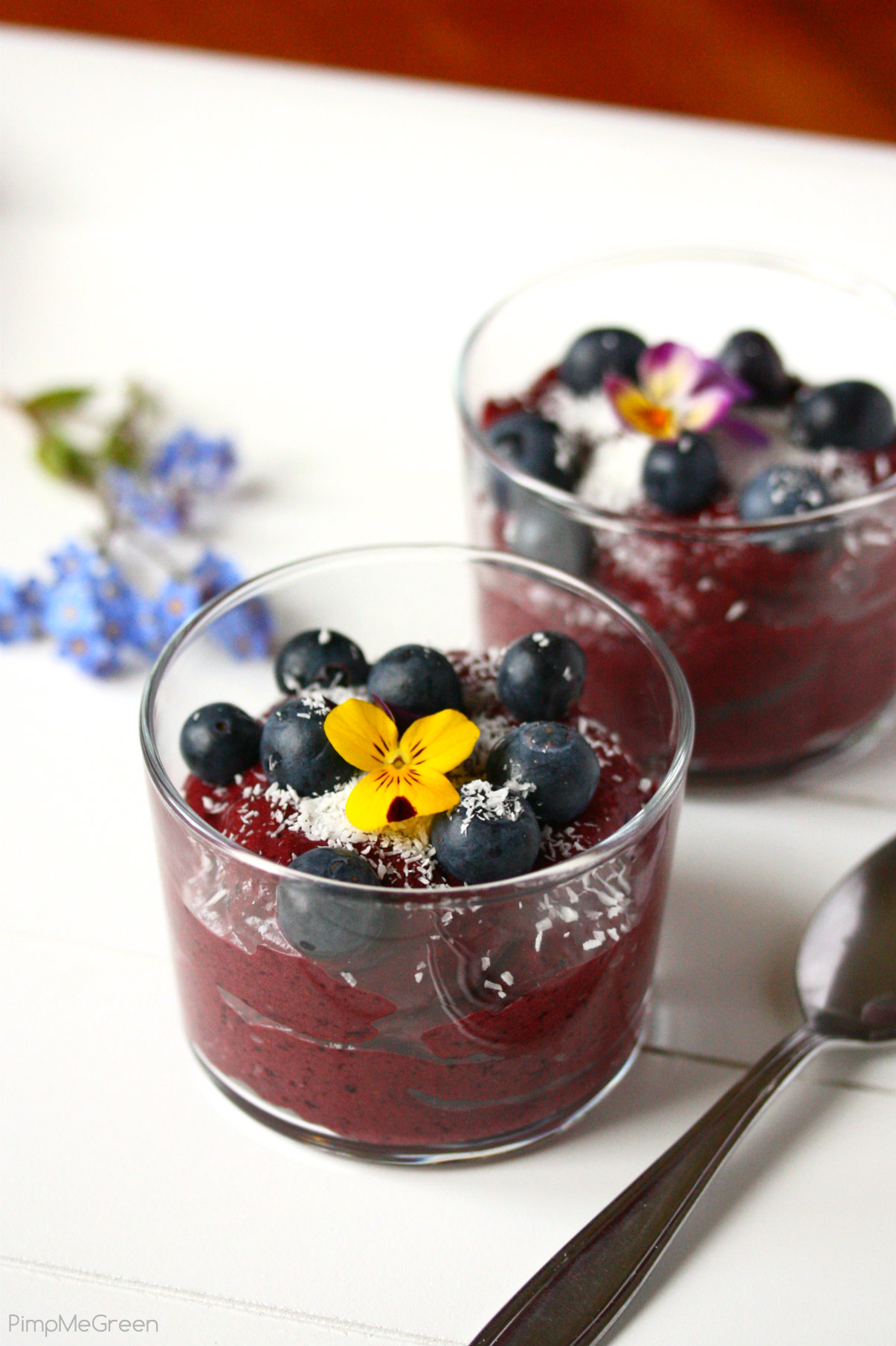 Voici un bref résumé des bienfaits des myrtilles (également appelées bleuets) :
Riche en

vitamine C

(antioxydant)
Riche en

flavonoïdes

 : anthocyanines et flavones (antioxydant)
Riche en

oligo-éléments

(Manganese , cuivre, etc)   
Selon les publications existantes, elle serait donc intéressante :
dans la lutte contre le vieillissement et le cancer

p

ar sa richesse en antioxydant

;

dans le

maintien du poids corporel

(réduit le risque d'obésité);
pour la réduction des risques de diabète en agissant sur la glycémie

(1)

: les flavonoïdes limiteraient la résistance à l'insuline et permettraient un meilleur contrôle du glucose sanguin;
pour limiter les risques de maladies cardiovasculaires chez les obèses

(2)

;
pour

soigner les troubles digestifs;

pour booster le système immunitaire;

pour

améliorer la vision nocturne (ce qui est intéressant avec internet, c'est qu'on trouve des anecdotes un peu sur tout et même datant de la seconde guerre mondiale. En effet, une étude portant sur les pilotes de la Royal Air Force consommant des confitures de myrtilles avait montré des améliorations sur leur vision nocturne. Si les faits sont avérés, je suis preneuse ! 🙂 );
en tant qu'allier pour la mémoire;
pour

protéger le cerveau

(3)

.
Voici un article en anglais qui vous explique pourquoi la myrtille est considérée comme un super-aliment –> « Blueberries, one of nature's most potent antioxydants » by Russel Martin.
Crème dessert minute à la myrtille [100% végétale, crue]
Pour 2 personnes en guise de dessert ou pour une personne en guise de plat / petit déjeuner pour les gourmands.

1 banane bien mûre (pour les bienfaits des bananes, c'est par ici)
12 g de poudre de Maca
1 bel avocat (240 g)
1 tasse de myrtilles congelées origine France (130 g)
2 dattes medjool (40g) dénoyautées et épluchées si possible (en les faisant tremper quelques minutes dans l'eau chaude, c'est facile de retirer la peau, mais ce n'est pas nécessaire)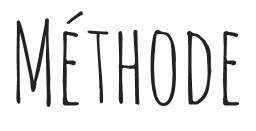 Mettre tous les ingrédients dans le robot avec la lame en S ou votre blender et mixer ! Vous obtiendrez une belle crème.
Verser dans des ramequins, verrines et garnir de myrtilles ou autres baies fraiches et de noix de coco râpée.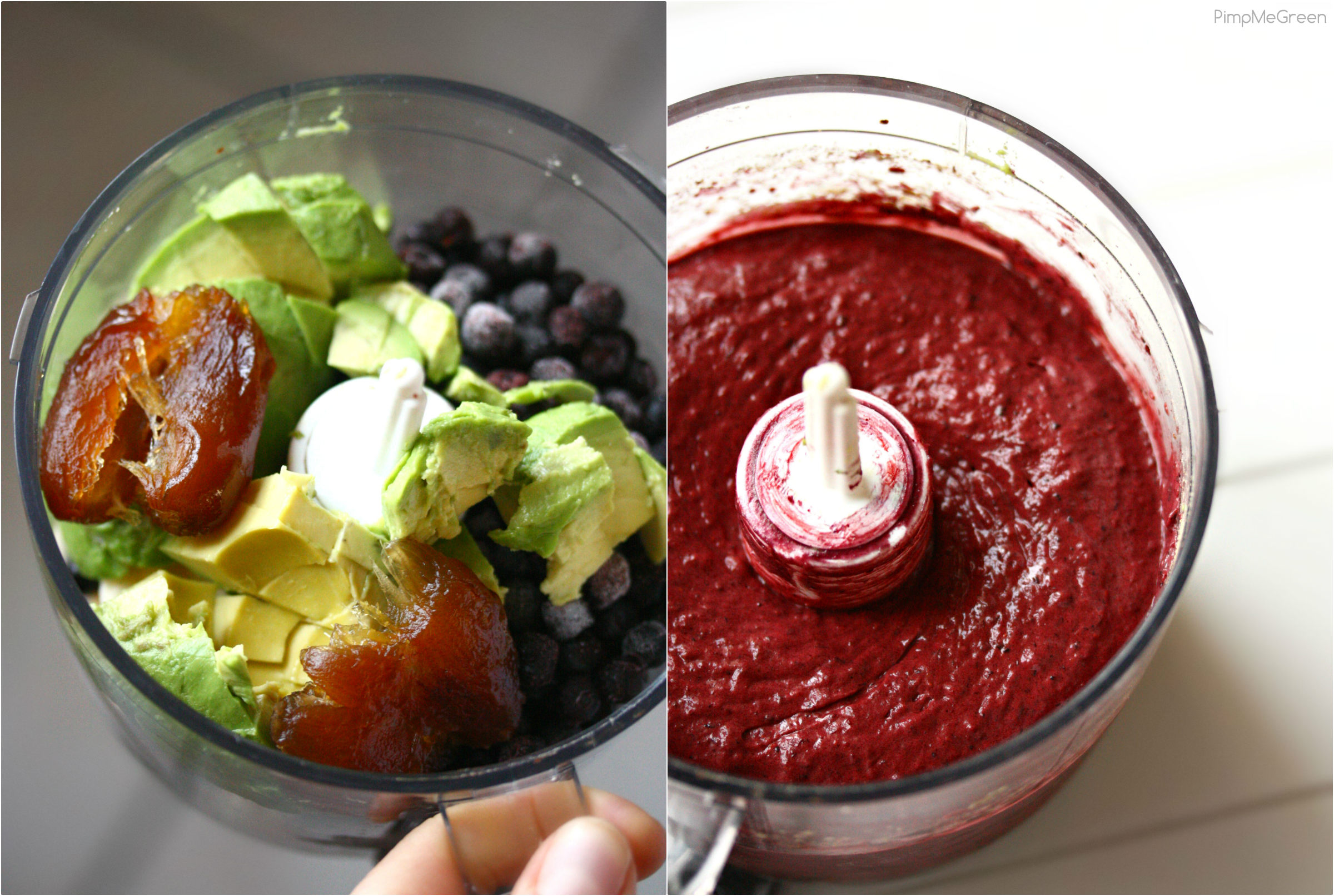 ---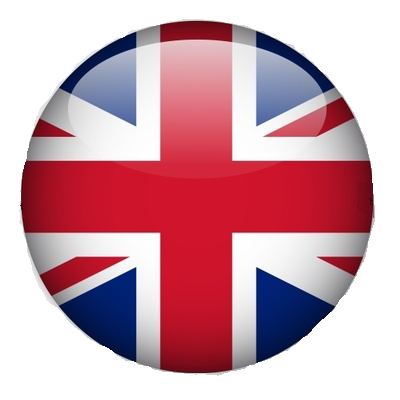 Blueberry is one of my favorite fruit. I have planted a blueberry tree in the garden a few years ago and I succeeded in having some berries (but not more than a dozen unfortunately 🙁 ) … I know that this is not the season but fortunately, frozen fruits are there ! The best way to eat fruit is to eat them fresh but when it is not the season, frozen fruit or vegetables can be a great alternative because they are usually frozen when they are ripe. Using frozen blueberries in this dessert allows us to benefit from this little berry and to obtain a delicious dessert that is creamy and slightly frozen like ice cream! Let's now have a look to blueberry's nutritional benefits.
The use of blueberries goes back to antiquity. In Europe, it was used in the Middle Ages for its medicinal properties. In herbal medicine, its benefits are recognized for the roots (in autumn), leaves (spring) and berries (in summer). Many recent studies has been demonstrating the health benefits of this little blue-purple berry. The  « healthy » movement has been promoting it a lot, and it's for the good cause!
Here is a brief summary of the benefits of blueberries :
Rich in vitamin C (antioxidant)
Rich in flavonoids: flavones and anthocyanins (antioxidant)
Rich in vitamins and minerals (Manganese, copper, etc.)
According to existing publications, this super berry would be interesting:
in the fight against aging and cancer by its high antioxidant;
in maintaining body weight (reduced risk of obesity);
to reduce risk of diabetes by influencing glucose

(1):

insulin resistance flavonoids limit and allow better control of blood glucose;
to reduce the risk of cardiovascular disease in obese people 

(2);

to treat digestive disorders;
to boost the immune system;
improve night vision (which is interesting with Internet is that we find some anecdotes on everything and even from the Second World War. In fact, a study of the pilots from the Royal Air Force consuming blueberry jam had shown improvements on their night vision. I have to say that if the facts are true, I'm going to eat much more blueberries ! 🙂 );
• in improving memory;
• to protect the brain

(3).
Here is a great article that explain you why you need to eat blueberries and why it is a superfood –> « Blueberries, one of nature's most potent antioxydants » by Russel Martin.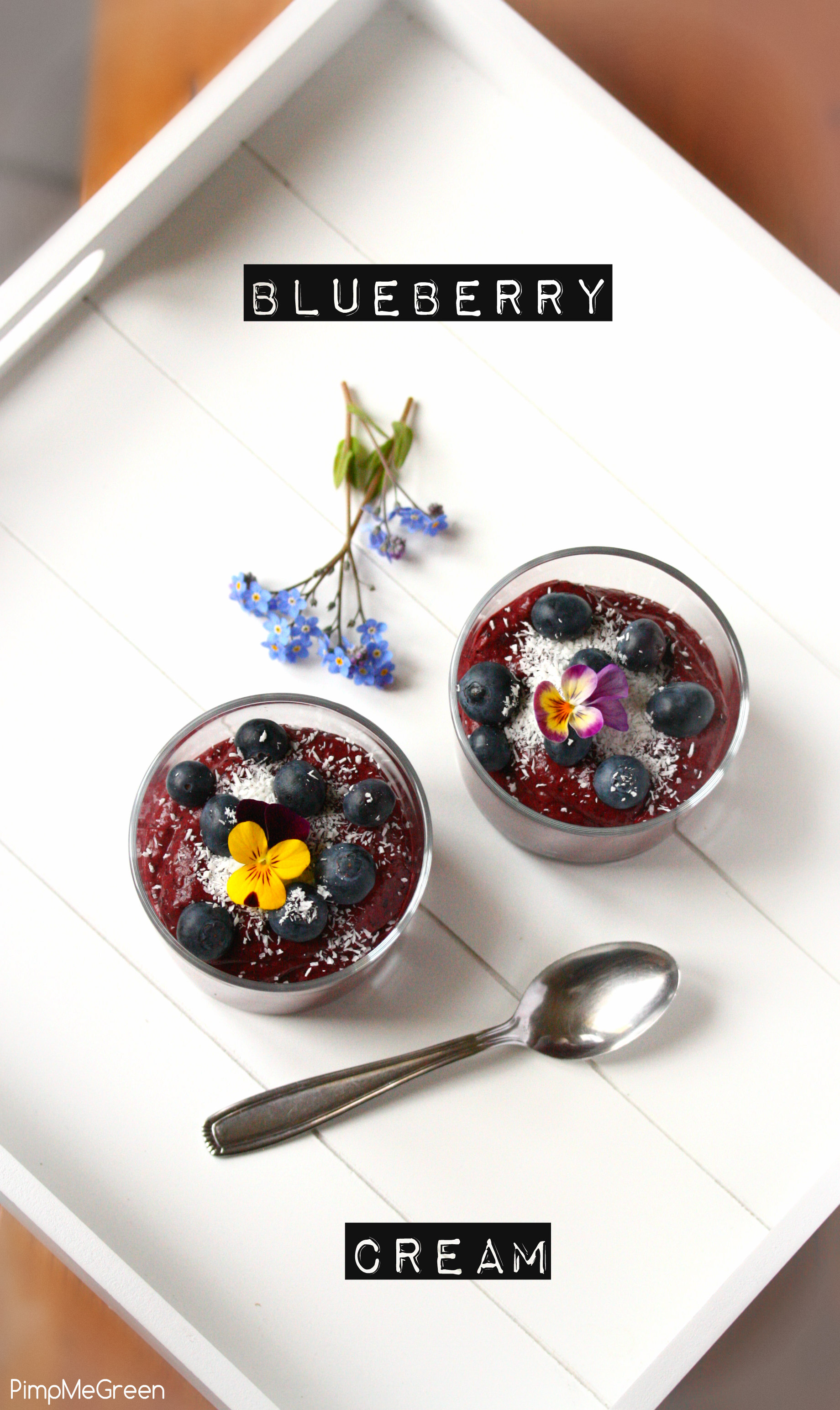 Blueberry cream dessert [vegan, raw]

For 2 persons if you eat it for dessert, or for 1 person if you like it very much like me and want to have a big portion of it (for breakfast for example!)
1 ripe banana (for more information on bananas, please check our last article here)
12 g Maca powder
1 large ripe avocado (240 g)

1 cup frozen organic blueberries (130 g) (ideally, choose a local origin, I chose blueberries from France as I live there!)

2 medjool dates medjool (40g) pitted (you can also remove the skin by soaked them a few minutes in warm water, but it is not necessary)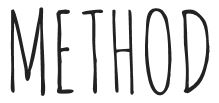 Place all ingredients in  your food processor with the S blade or your blender and process until smooth. You will get a nice creamy texture.
Pour the cream into some little trays or ramekins, and topped with blueberries or other fresh berries, and some coconut flakes. Enjoy!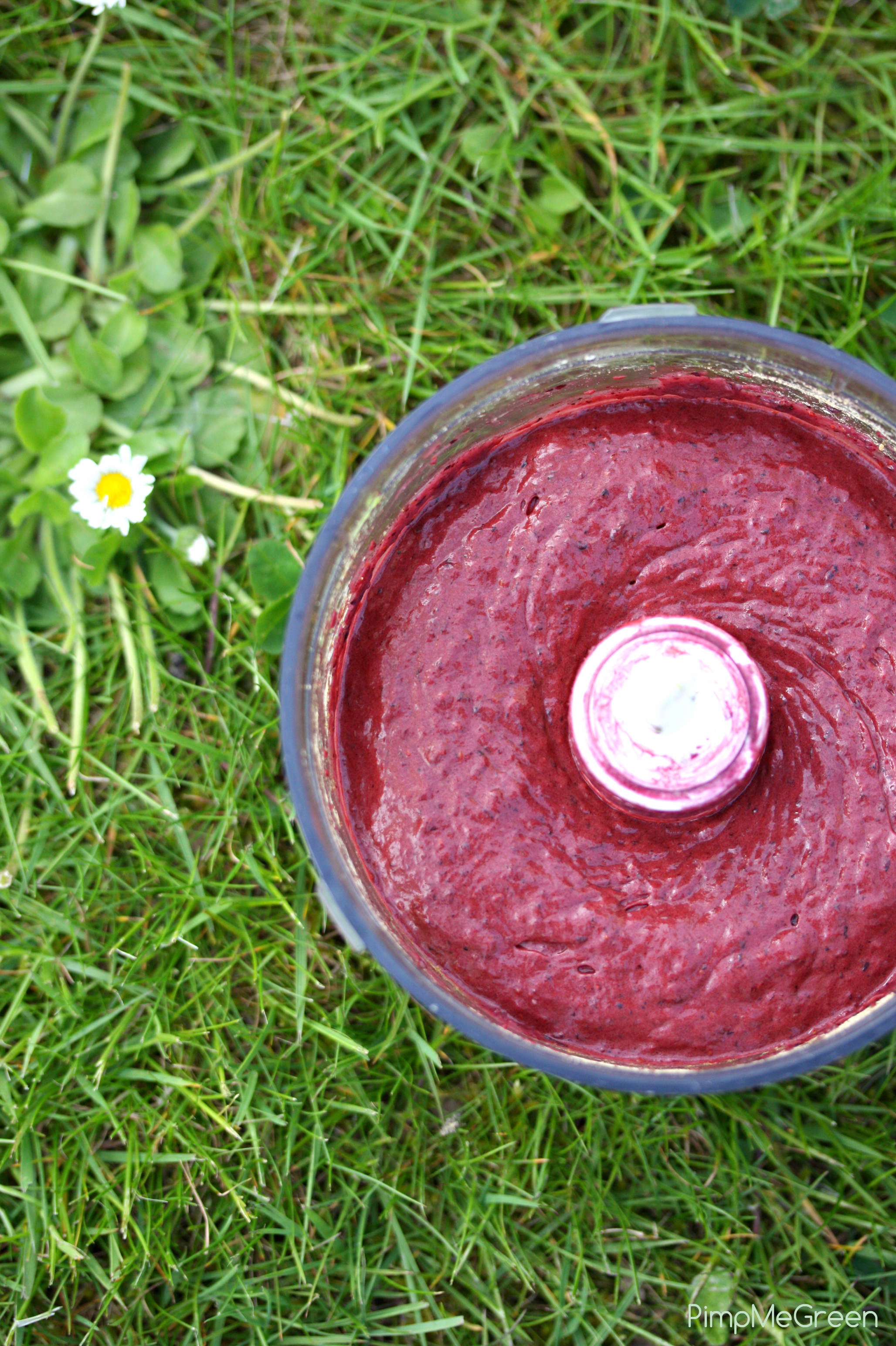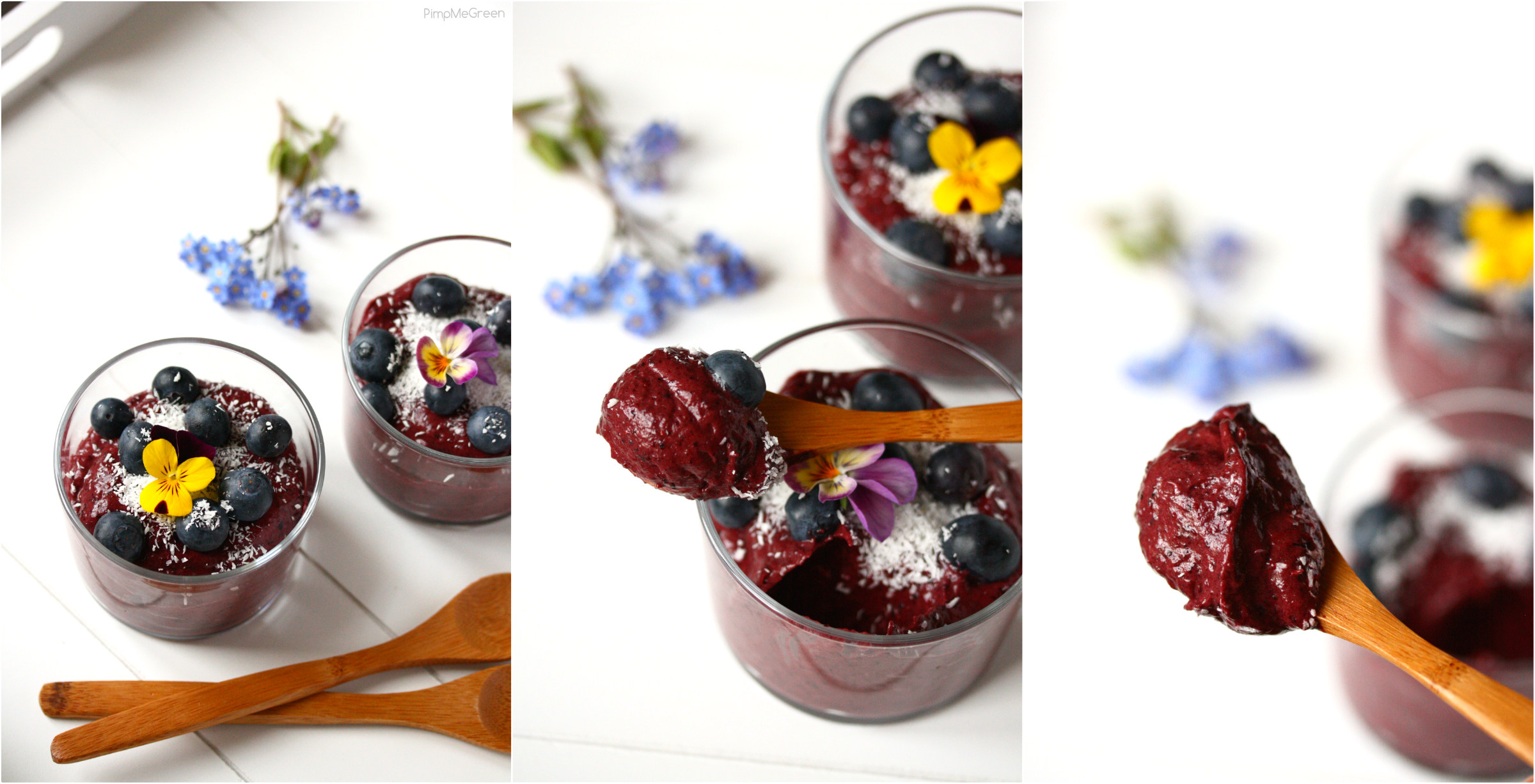 . . . . . . . . .
 (1) « Bioactives in Blueberries Improve Insulin Sensitivity in Obese », Insulin-Resistant Men and Women, April J. Stull, Katherine C. Cash & Co. The Journal of Nutrition, American Society for Nutrition, 2010.
(2) « Blueberries Decrease Cardiovascular Risk Factors in Obese Men and Women with Metabolic Syndrome », Arpita Basu & Co. The Journal of Nutrition, J. Nutr. 140: 1582–1587, 2010.
(3) « Feeding Rats Diets Enriched in Lowbush Blueberries for Six Weeks Decreases Ischemia-induced Brain Damage », M.I. Sweeney & Co. Nutritional Neuroscience: An International Journal on Nutrition, Diet and Nervous System, Volume 5, Issue 6, 2002.