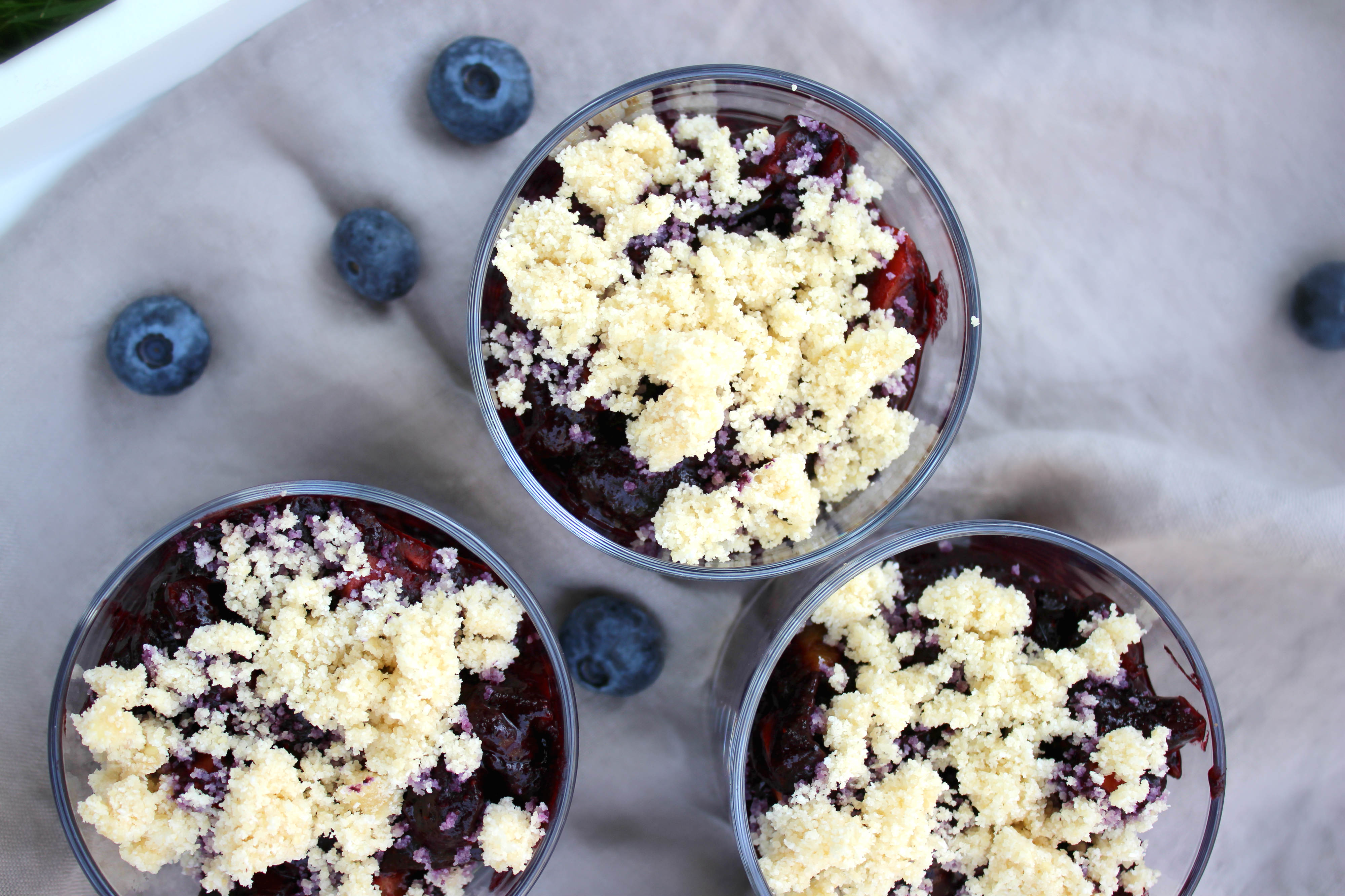 Pour 4 personnes. Rapide et facile. 100% végétal et cru.

Pour les fruits de saison :
4 abricots (bio, origine France)
1 pêche jaune (bio, origine France)
1 belle poignée de framboises – j'ai testé ici des framboises « pêche » que j'ai trouvé dans mon magasin bio, c'est très doux !
Vous pouvez ajouter des myrtilles fraiches ou tout autre fruit de saison que vous trouvez!
—
1,5 cup de myrtilles congelées bio (230 g)
une dizaine de dattes Sukkari trempées quelques minutes dans l'eau chaude pour retirer plus facilement la peau, et dénoyautées –> 130 g de dattes dénoyautées et pelées
1 càc de poudre de Maca (7 g)
40 g de lait de soja nature (origine France) – ou un autre lait végétal si vous le souhaitez.
1/2 à 1 càc d'extrait de vanille
Pour la pâte à crumble :
50 g de noix de cajou natures crues (en vrac en magasin bio)
2 càS de lait de soja (30g)
50 g de farine de coco
1 càc d'huile de coco (10 g)
Pour la glace à la banane :
210 g de bananes congelées coupées en rondelles (2-3 bananes mûres)
3 dattes Sukkari (pelées et dénoyautées)
2 càS (30g) de lait de soja nature (origine France) – ou un autre lait végétal si vous le souhaitez.
---
Servings: 4. Quick, easy and delicious. 100% plant-based and raw.
For the seasonal fruits:
4 apricots (ripe, organic and local)
1 yellow peach (ripe, organic and local) 
1 large handful of raspberries – I tried a new variety from France that I found at my organic store: apricot raspberries. They are sweet and tasty.
You can add fresh blueberries also or any other seasonal fruits.
—
1,5 cup organic frozen blueberries (230 g)
Approx. 10 Sukkari dates (soaked a few minutes in warm water to help remove the skin, and then pitted) –> 130 g skinless and pitted dates
1 tsp maca powder (7 g)
40 g Soy milk (by it organic and from your country)
1/2 to 1 tsp vanilla extract
For the crumble crust:
50 g raw cashew nuts (organic)
2 tbsp soy milk (30g) – or any other plant-based milk
50 g raw coconut flour
1 tsp coconut oil (10 g)
For the banana ice cream:
210 g frozen bananas (2-3 ripe bananas, sliced and frozen)
3 Sukkari dates (peeled and pitted)
2 tbsp (30g) soy milk or any other plant-based milk of your choice;
---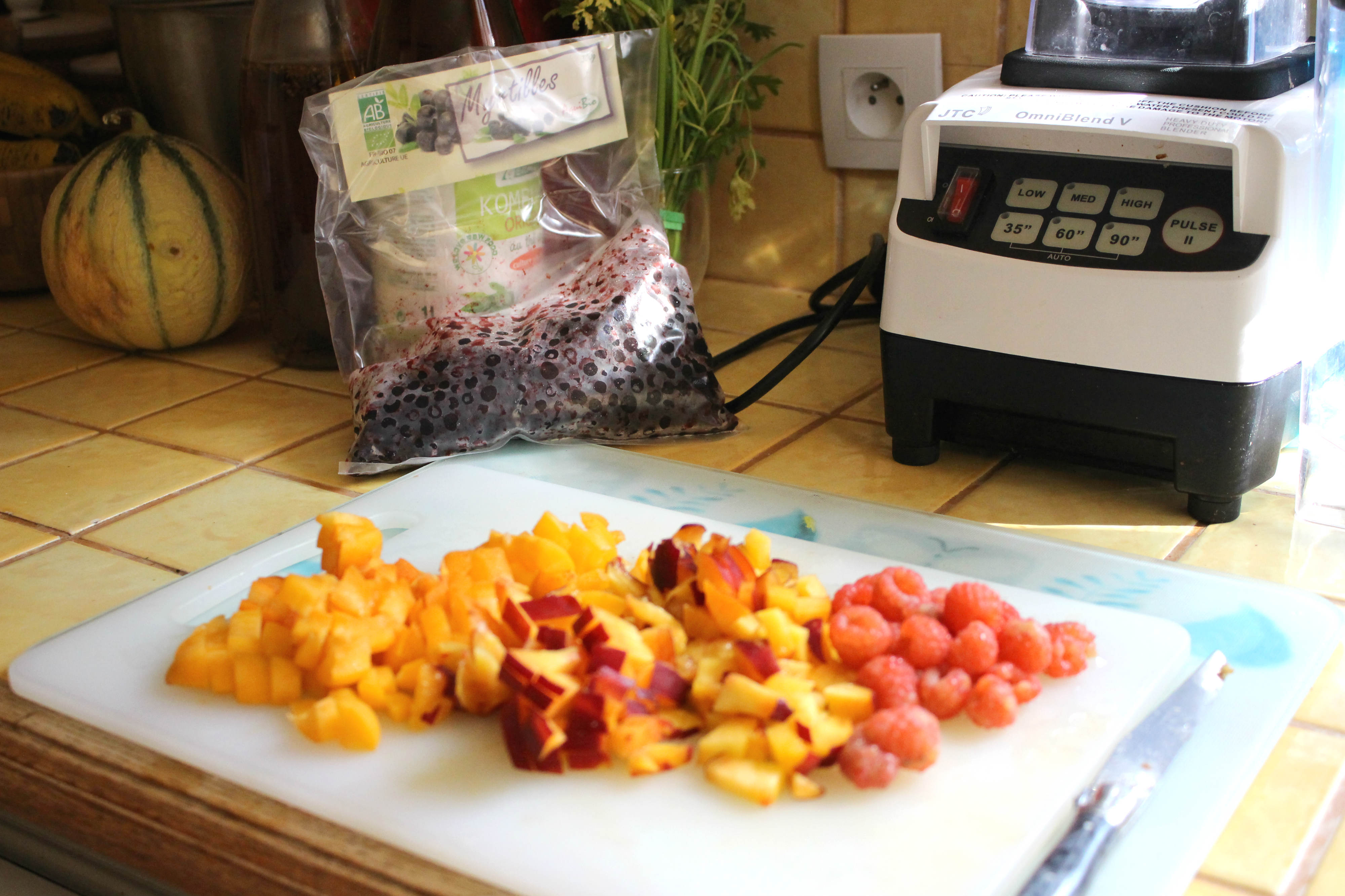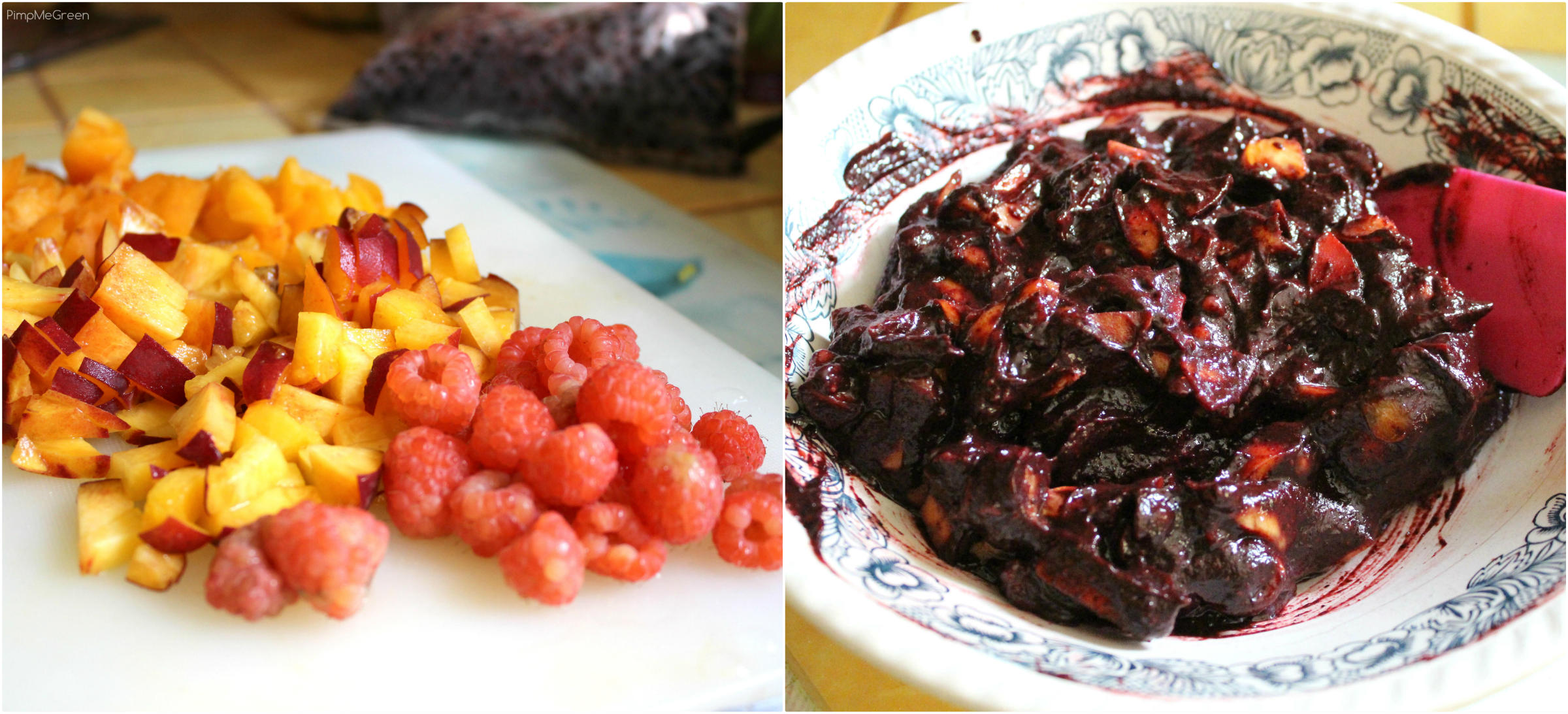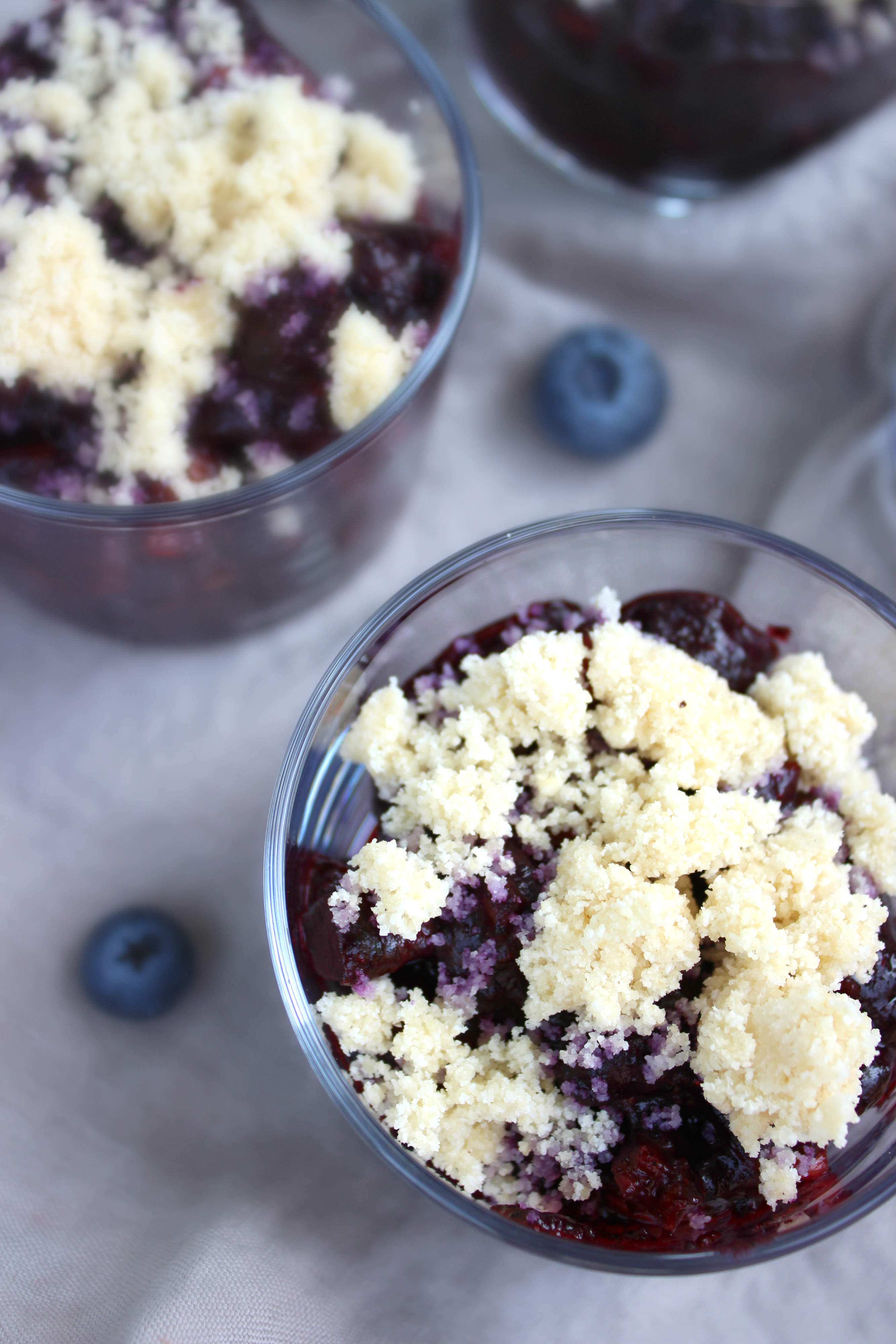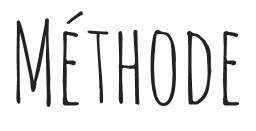 Mettre les dattes à tremper dans l'eau chaude.
Couper les abricots et la pêche en petits morceaux. Les mettre dans un saladier avec les framboises (et les autres baies ou fruits de saison que vous aurez éventuellement choisi).
Retirer la peau des dattes (facultatif, je préfère) et les dénoyauter.
Dans le bol du blender, mettre les myrtilles congelées (que vous aurez sorti au moins 20-30 min avant pour les faire décongeler), les dattes, le lait végétal, la vanille et la poudre de maca. Mixer jusqu'à l'obtention d'une préparation homogène.
Verser la crème de myrtilles obtenue sur les fruits coupés et bien mélanger.
Répartir la préparation dans 4 ramequins / verrines.
Préparer la pâte à crumble : mixer au robot les noix de cajou, puis ajouter le reste des ingrédients. Mixer de nouveau (pas trop non plus pour éviter qu'elle ne s'amalgame). Saupoudrer la pâte au dessus de chaque verrine.
Vous pouvez le déguster simplement comme cela (même sans la pâte à crumble!) ou alors y ajouter une boule de glace banane maison minute. Pour cela, sortir les bananes du congélateur 15 min avant afin de les laisser se ramollir. Mettre les bananes dans le bol du blender avec les dattes et le lait végétal et mixer. Mettre une boule de glace au dessus du crumble et déguster sans attendre !
---
Start by soaking the dates into warm water to help remove the skin.

Cut the apricots and peach into small pieces.

Place the diced fruits into a bowl with the raspberries (and other berries or seasonal fruits that you would have eventually selected).

Peel the dates (it is optional, but I prefer) and pit them.

In the blender jar, put the frozen blueberries (that you have removed from the freezer at least 20-30 minutes prior doing this step), dates, vegetable milk, vanilla and powdered maca.

Blend until smooth.

Pour the blueberry cream obtained on the fruit and mix well.

Divide mixture into 4 and fill some ramekins / glasses.

Prepare the crumble topping: mix the cashew nuts into your food processor (with S blade), then add the remaining ingredients.

Blend again (not too much to avoid it keep the crumble aspect).

Sprinkle the dough over each glass.

You can enjoy this raw dessert just like that (even without the crumble!), it is delicious. If you want it even tastier, add a scoop of home-made banana ice cream.

You just have to remove your sliced bananas from the freezer 15 minutes before to let them soften, and add it to your blender with the remaining ingredients. Put a 

scoop of ice cream on top of each crumble and serve. Bon appétit!

 
---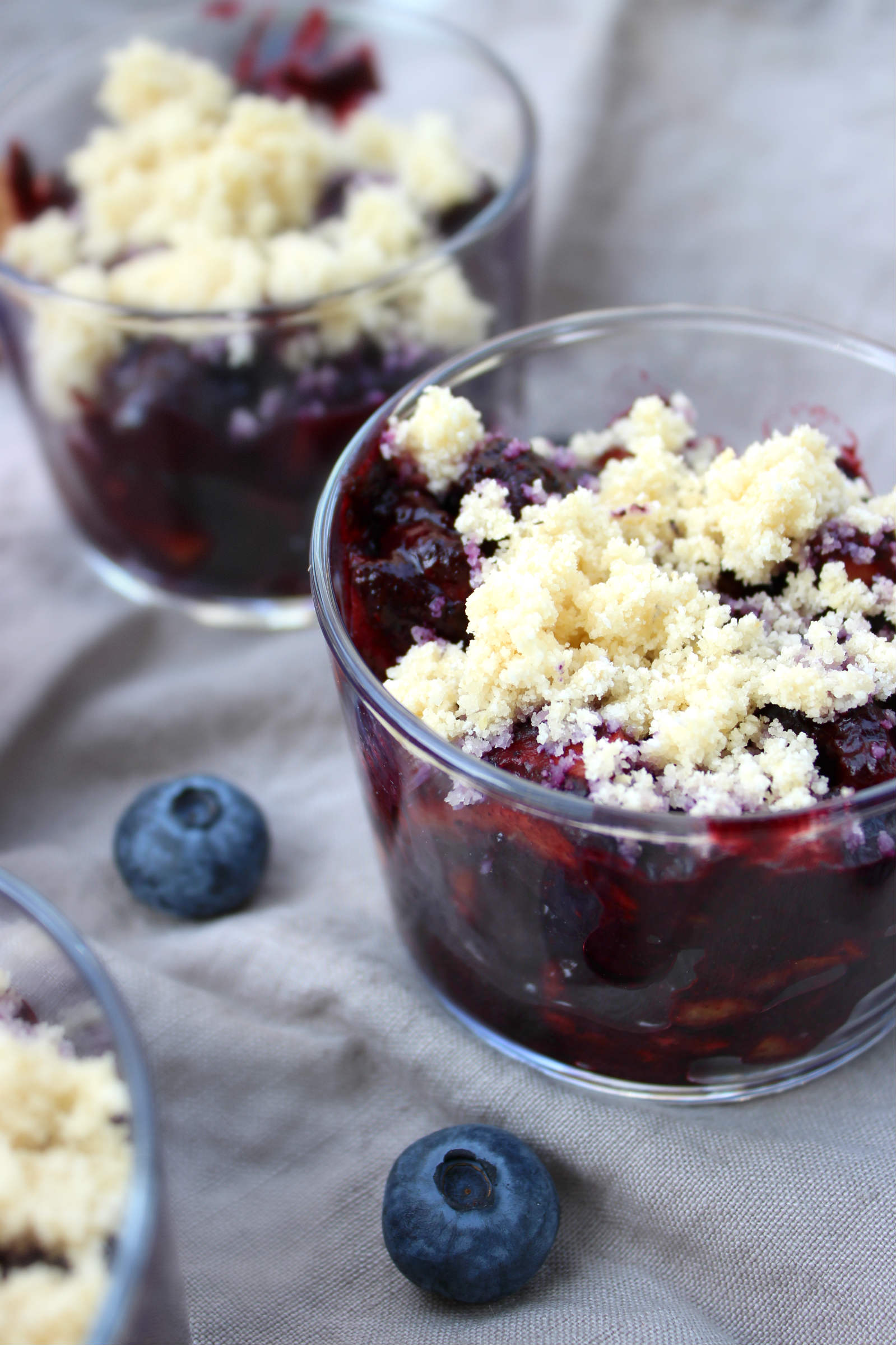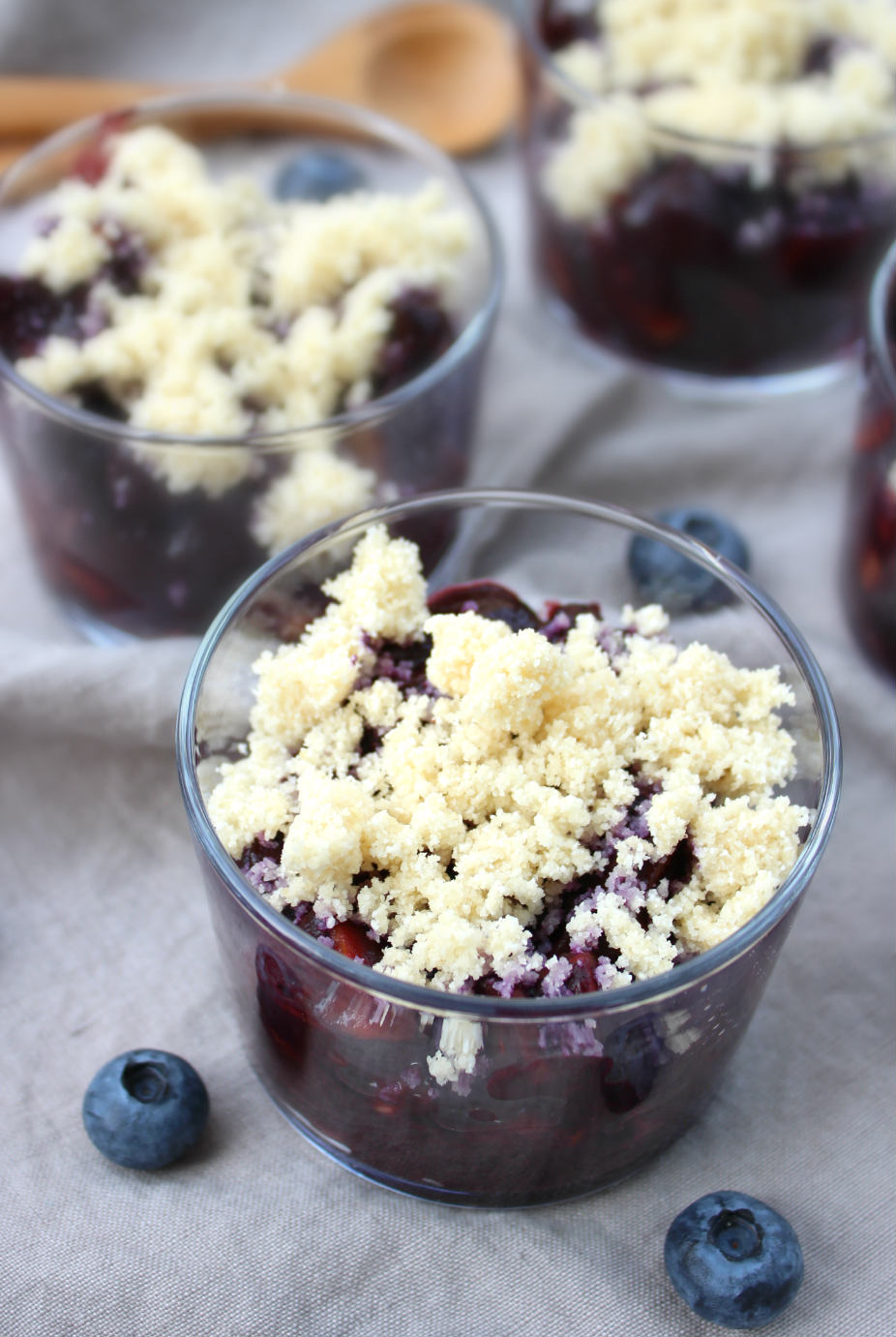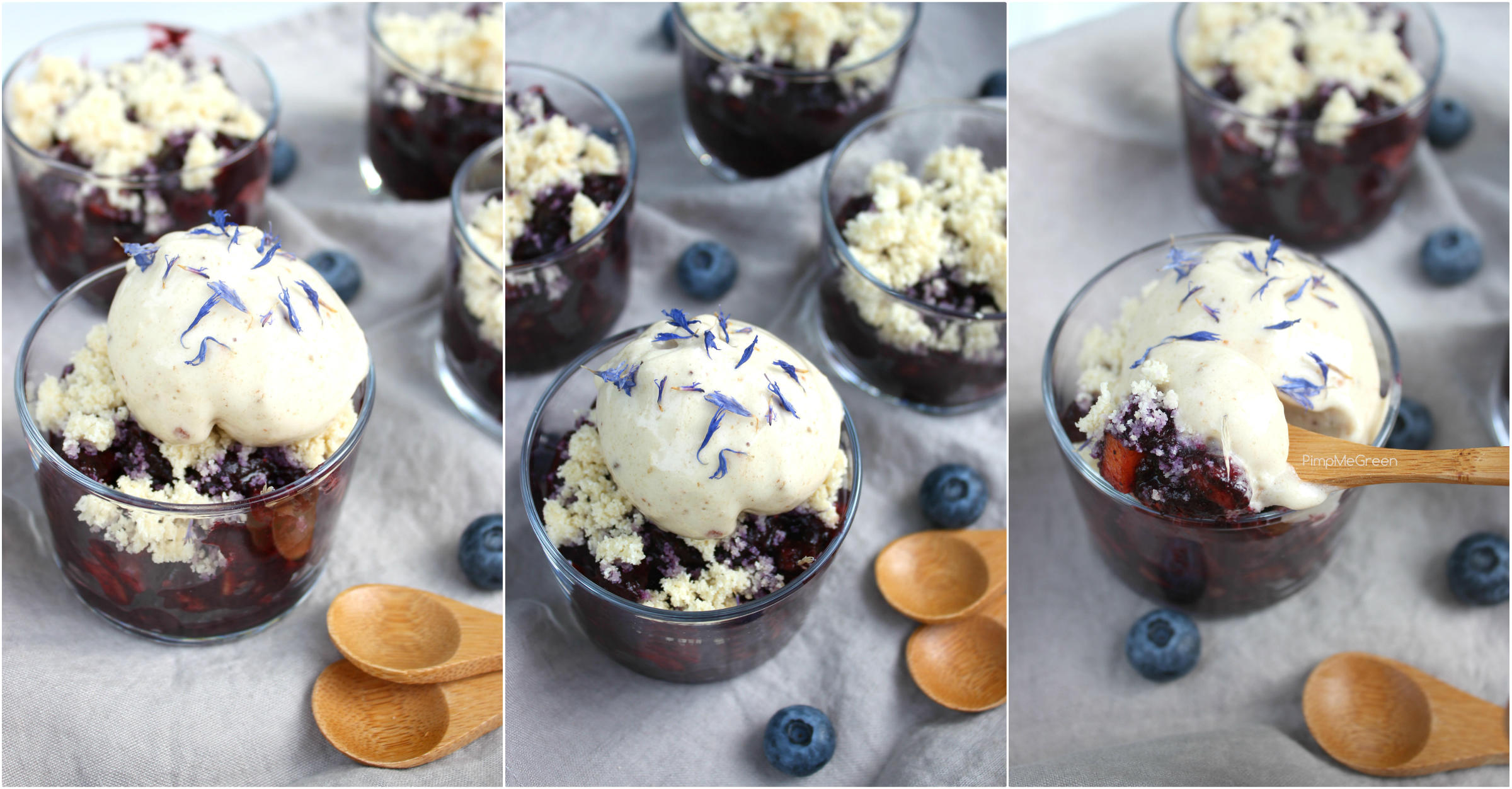 Si vous testez cette recette, n'hésitez pas à me faire part de votre avis en laissant un commentaire ici, sur la page Facebook ou sur Instagram. N'oubliez pas d'utiliser le hashtag #pimpmegreen ? 
. . .
I would love to hear from you if you try the recipe, so feel free to leave a comment below, on Facebook or Instagram. And don't forget to use the hashtag #pimpmegreen ?